Doors Off Helicopter Adventure Tour over Oahu, Hawaii
As the third-largest and most populated island in Hawaii, Oahu offers several incredible sights. Home to Hawaii's capital city, Honolulu, and historic must-sees—including Diamond Head and Pearl Harbor—the only way to truly appreciate it all is through a helicopter tour over Oahu.
Tour Highlights
Your Hawaiian Doors Off helicopter tour begins with a beautiful view of Keehi Lagoon and continues over historic Honolulu Harbor, Aloha Tower, and the Natural Memorial Cemetery of the Pacific. While flying over these beautiful landmarks, you'll also get an incredible birds-eye view of the Koolau mountains, Ala Moana Beach Park, and Waikiki Beach. Next on the tour are some of Oahu's most stunning vistas, including Kaawa Valley, Sacred Falls, the North Shore, and more. Finally, your tour concludes with a breathtaking view of Oahu's most historic sights, including Pearl Harbor, the Arizona Memorial and the Battleship Missouri.
Tour Details
50-minute Hawaiian Doors Off helicopter tour that immerses you in the natural beauty of Oahu
Soar over the island's most picturesque locations—all narrated by our expert pilot/tour guides
Flying with the doors off the aircraft will give you a spectacular unobstructed view of the island's best landmarks and attractions
To ensure a safe and enjoyable we must enforce the following rules:

Only one camera or phone per person on the tour, and they must have a secure strap. Straps are available for purchase.
No hats allowed.
No purses, bags allowed.
No loose items in your pockets.
It's more than a tour: it's an experience.

Your Doors Off Oahu helicopter adventure begins with a beautiful view of Keehi Lagoon and continues over historic Honolulu Harbor.

Aloha Tower, once the tallest structure on the island, is dwarfed by the business center highrises and you'll note how compact the downtown area is. Above the city is Punchbowl, the National Memorial Cemetery of the Pacific, and beyond, the ridges of the Koolau mountains that describe a spine down the middle of the island.

You'll see Ala Moana Beach Park, Magic Island, the Ala Wai Yacht Harbor and Waikiki Beach. This part is fun because you'll also see the surfers and pleasure craft off Waikiki, as well as occasional marine life such as dolphins and turtles.
Starting at $350 per person
Exclusive Mountain top Landing
 For a truly special experience, Magnum Helicopters can take you to a private landing spot way up in the mountains, only accessible by helicopter.  Enjoy amazing views from the ridgeline above Kualoa Ranch.  Standing atop the dramatic ridges is breathtaking & inspiring.  Propose to that special someone, renew your vows, or just enjoy a glass of your favorite beverage on top of the world away from the hustle & bustle of Waikiki.
Includes:
Our signature Doors Off Adventure
Private landing atop the Ko'olau Mountains
Refreshments
A light picnic snack
Starting at: $2,380
Total Duration: Approx. 1-1/2 hours
1-4 Guests*
*Some weight limitations may apply.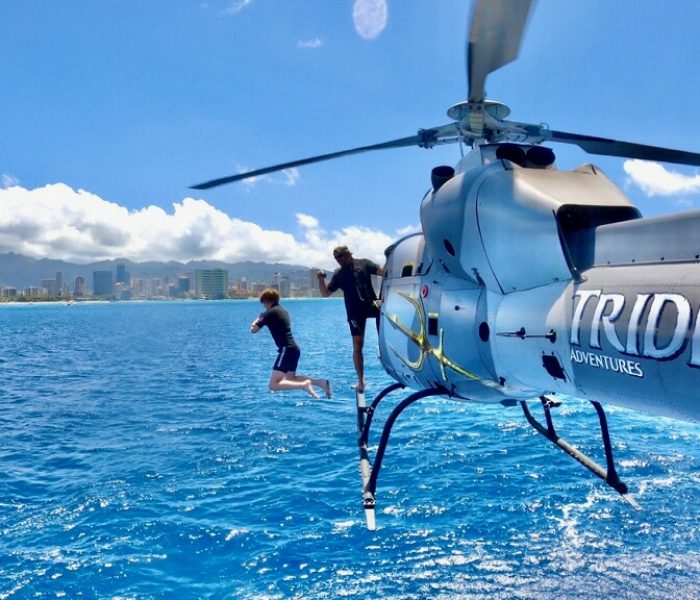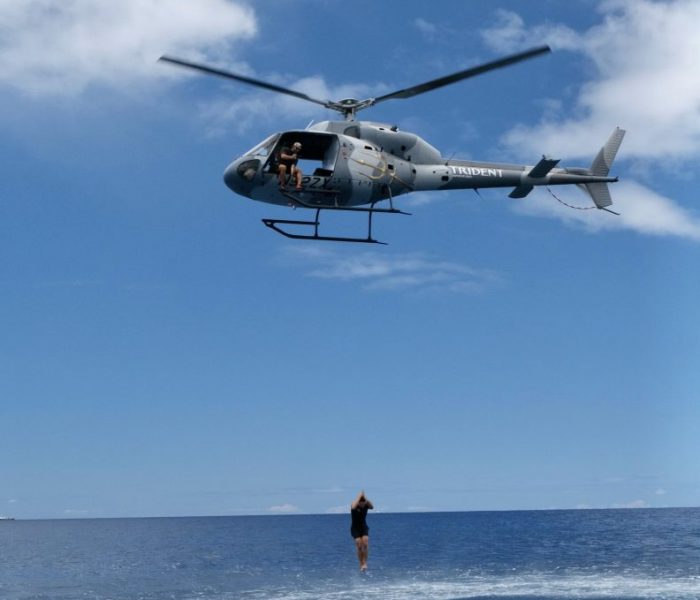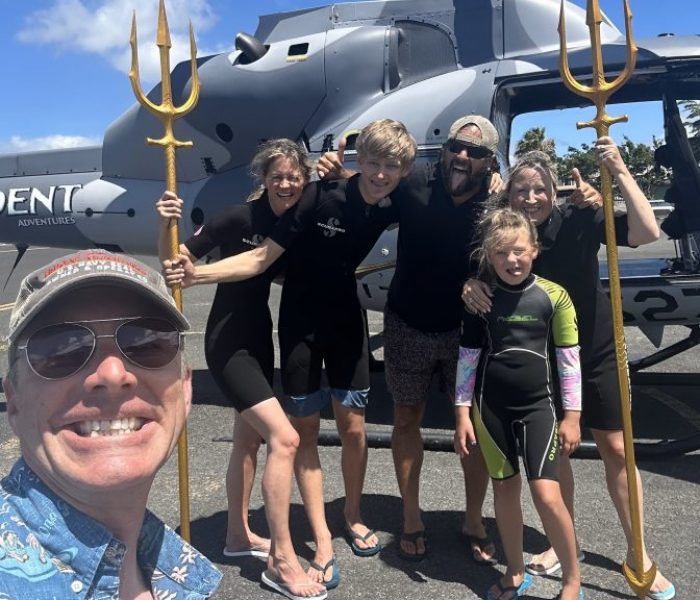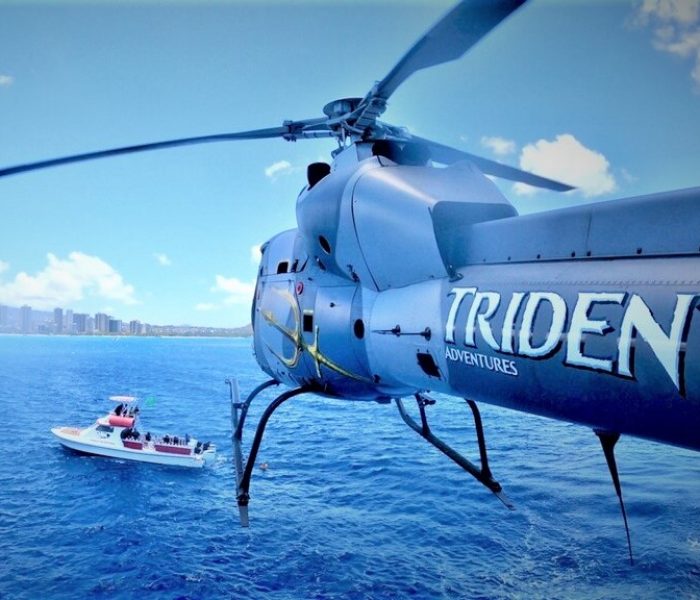 Navy Seal Experience
Helicopter jump into the ocean
Come enjoy this adventure with your own personal Navy SEAL. Depart in your own private helicopter, take the plunge into the ocean below, then scuba dive into the breathtaking views of the underwater world with your own Navy SEAL Instructor/guide.
Join us for an adventure like none other. Experience the thrill of being like a SEAL with a SEAL.