Let us be the first to say "Aloha."
Why Choose Magnum Helicopters?
When you book your Oahu helicopter tour through Magnum Helicopters, you enjoy a premium flight experience aboard a Hughes 500D helicopter, as seen in the iconic television series, Magnum P.I. We are Hawaii's premiere Doors Off experts, committed to making your flight the most memorable part of your vacation and ensuring your complete satisfaction from start to finish.
To schedule an upcoming Oahu helicopter tour with us, feel free to contact our friendly and knowledgeable staff — we'll be happy to address all of your questions regarding your Doors Off adventure. We look forward to making your upcoming Hawaiian vacation a most memorable occasion.



Why You Should Take a
Helicopter Ride over Oahu:
Oahu is the epitome of paradise, from its gorgeous weather to a laid-back atmosphere. Oahu's natural phenomena are a must-see when exploring its scenic landmarks and attractions. It's easy to see why this island is nicknamed "The Heart of Hawaii." Our doors off helicopter ride over Oahu will showcase its beauty in a way that you'll only be able to get from above.
If you're planning a trip to Oahu, our doors off helicopter ride should be number one on the bucket list. With 597 square miles of island, the amount of sights to see and explore are endless. Let our expert tour guides take you on an escapade that you'll never forget.
Take the first step toward a new adventure, wander off the beaten path, and see the island's fresh sights in a whole new perspective. Plan your next adventure filled with gorgeous seas, tropical rain forests, and stunning lush landscapes—book your Oahu helicopter ride to experience the island like you've never seen it before!
All About The MD-500
As seen in the famous television series Magnum P.I., the Hughes 500D helicopter was originally developed about half a century ago for military purposes. Not only did this recognizable and now iconic aircraft add some cutting-edge drama to the series, it also showcased Oahu's photogenic beauty from high above.
At Magnum Helicopters, we've reconstructed that very same "D model" helicopter to closely resemble the one used in the TV show—but ours is even better! Our version features a more powerful engine, a T-tail, and a five-blade main rotor for quick maneuverability and a smooth ride. As you soar high across the Oahu sky during your 50-minute aerial tour, you'll experience the ultimate Magnum P.I. helicopter tour!
To learn more information about the iconic Hughes 500D helicopter flown in Magnum P.I., feel free to contact us at 808-833-4354. Whether you're interested in booking a Magnum P.I. helicopter tour over Oahu or have questions regarding the aircraft's technical specifications, we're here to help. Thanks for choosing Magnum Helicopters!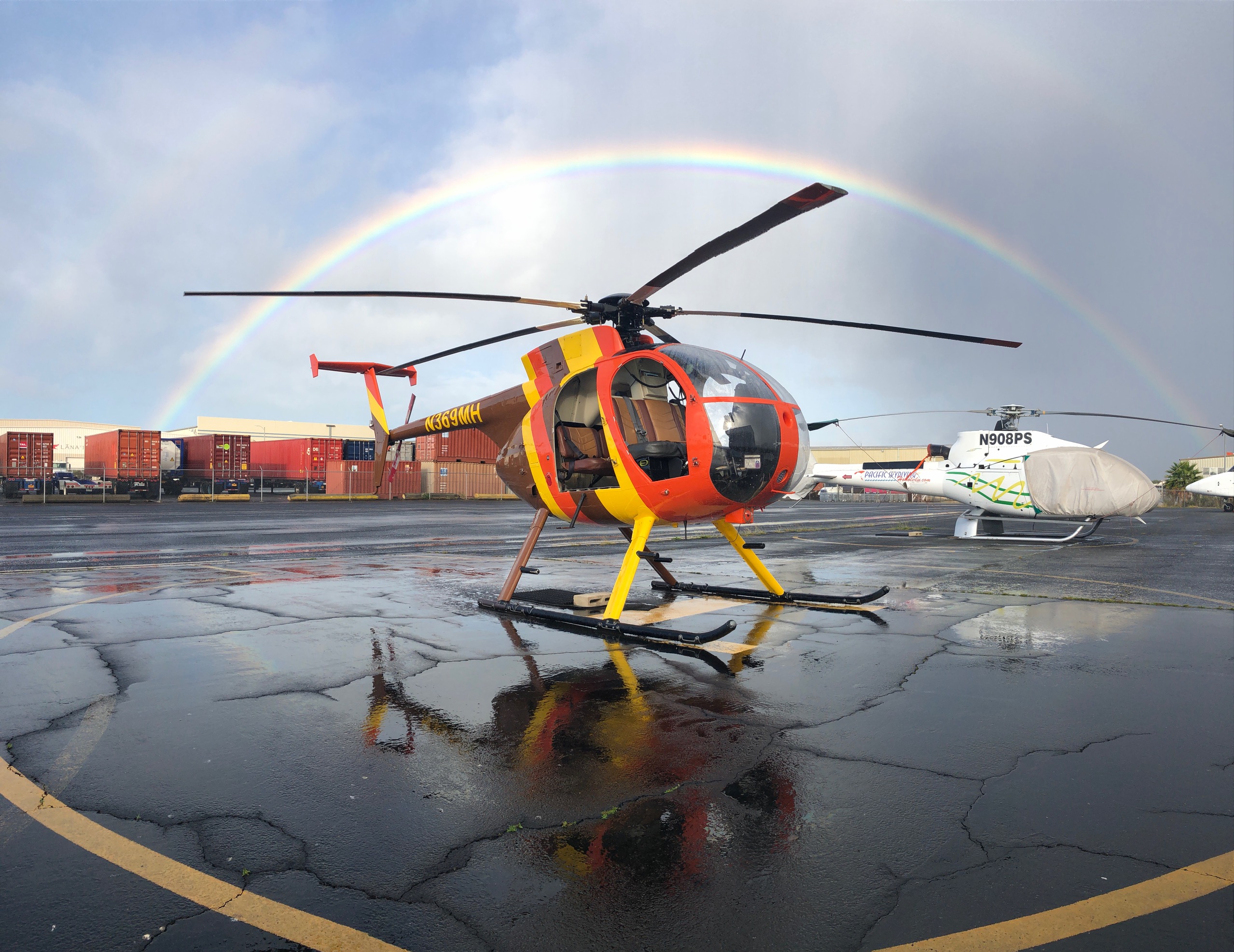 Specifications

Seating capacity:
5 total
Length:
30.81 ft (9.4 m)
Height:
8.6 ft (2.6 m)
Rotor diameter:
26.4 ft (8.1 m)
Empty weight:
1,481 lb (672 kg)
Max. takeoff weight:
3,000 lb (1,361 kg)
Power Plant:
 Allison 250-C20B Turboshaft, 420 hp
 
 
 
 
Performance

Maximum speed:
180 mph (156 knots, 289 km/h)
Cruise speed:
155 mph (135 knots, 250 km/h)
Range:
267 mi (429 km)
Service ceiling:
16,000 ft (4,877 m)
Rate of climb:
1,770 ft/min (9 m/s)
Reviews
What are people saying about Magnum Helicopters?
⭐ ⭐ ⭐ ⭐ ⭐
"Awesome experiences of my life. Nothing compares to an open door helicopter tour of 1 of the most beautiful islands in the world. The staff was incredible very friendly made the whole tour so easy. Highly recommend it to anybody on the fence" -Kevin Delett via Google
"We had an amazing experience. The pilot was very funny and made the tour super smooth. Very informative about the areas we flew by- the pilots passion for flying and his home land was very transparent. I highly recommend this tour." -Araceli Wood via Facebook
"When my wife suggested doing a helicopter tour of Oahu, there was no way I was going to pass up doing the Magnum tour. Was a huge fan of the show growing up and being on the Island Hopper was very nostalgic. The entire experience was amazing. Even our teenagers enjoyed the trip. Evan was a fantastic pilot. Everyone was friendly and professional. Highly recommend." -Russ S. via TripAdvisor
"This is a must do when you come to Hawaii! Everyone at magnum helicopters is amazing. They treated us like family. Our pilot Doug gives an amazing tour. So friendly and knowledgeable. Thank you all for such an amazing experience. We will never forget. The views from the open door helicopter rides are amazing. So much fun." -Bryan C. via Yelp
"Amazing experience. Jacob was our pilot and he was great. Good customer service overall, easy location, parking available. They have a store which you can buy souvenirs and have restrooms available. Hawaii's views are unbeatable! Such a beautiful landscape and another perspective even for a local. This is a must if visiting Hawaii." -D C via Google
"We had an amazing time! Our pilot, Jacob, was great with pointing out all the sights and made the flight an even better experience. Oahu is gorgeous and the views on this tour are breathtaking. A must-do activity for sure!" -Michelle Buesking via Google
COVID-19 Update
(Updated April 19th, 2022)  Magnum Helicopters continues to monitor the current situation, and adhere with all CDC recommendations and government mandates.  Even as restrictions drop, however, we will continue to sanitize our facility to make sure we provide a safe an enjoyable experience for all of our visitors.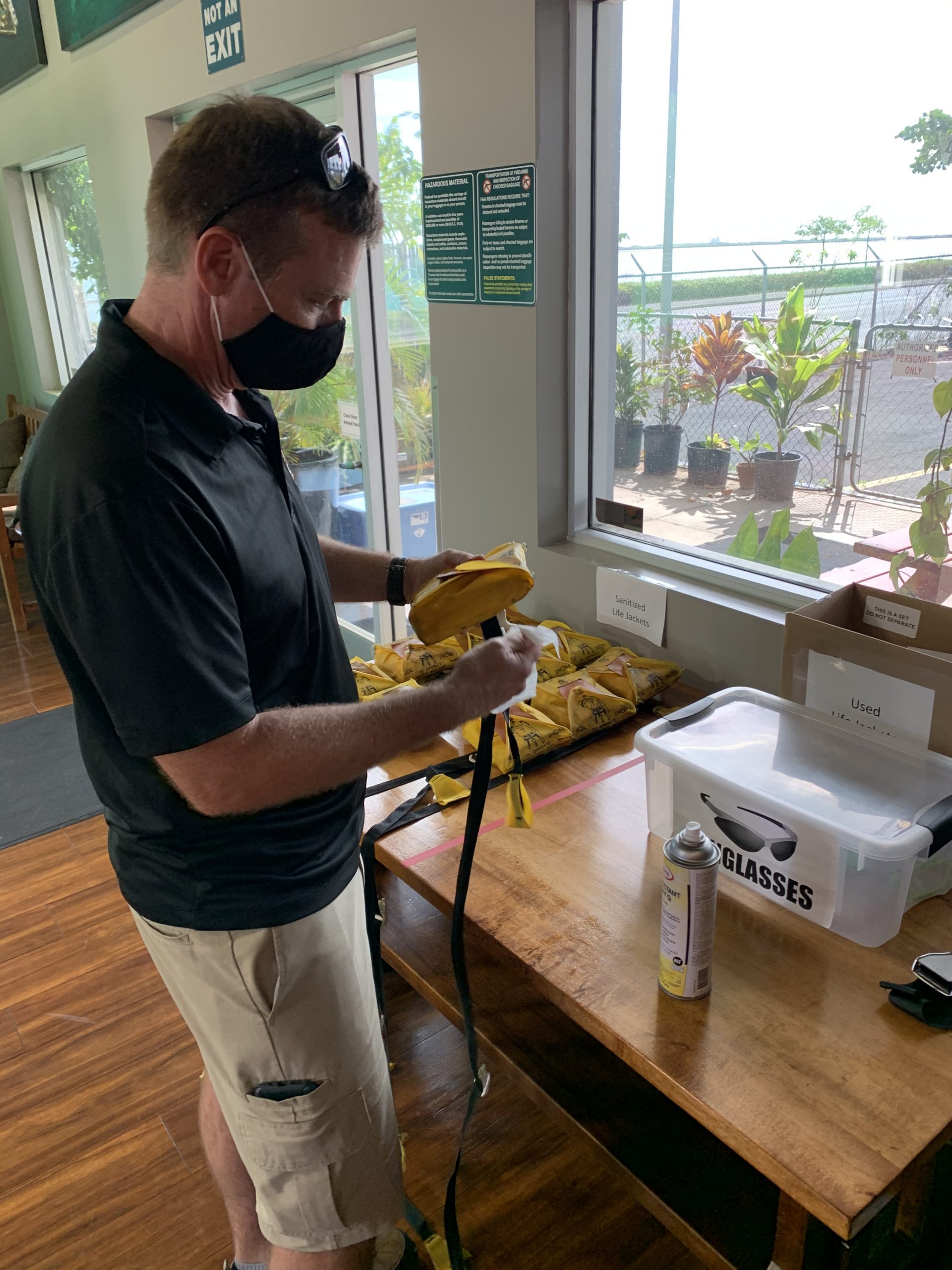 Health Screening
If you are experiencing any symptoms such as cough, fever, abnormal fatigue, or not feeling well, please refrain from entering our facilities.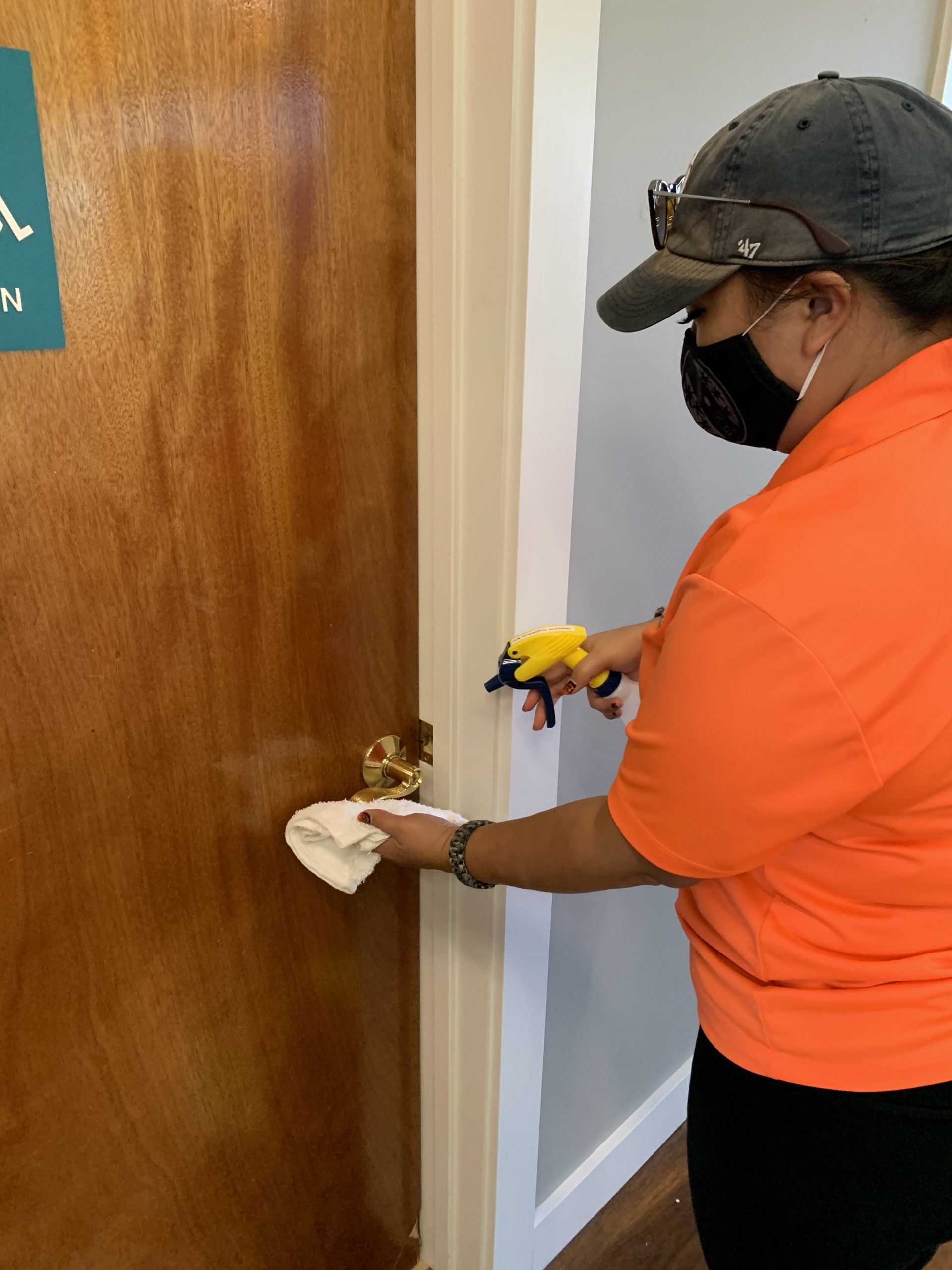 Social Distancing
When you are in our facility, guests and staff are asked to remain a six-foot distance from one another and sneeze/cough into an elbow. Please refrain from shaking hands and engaging in unnecessary physical contact with those outside your party while on the premises.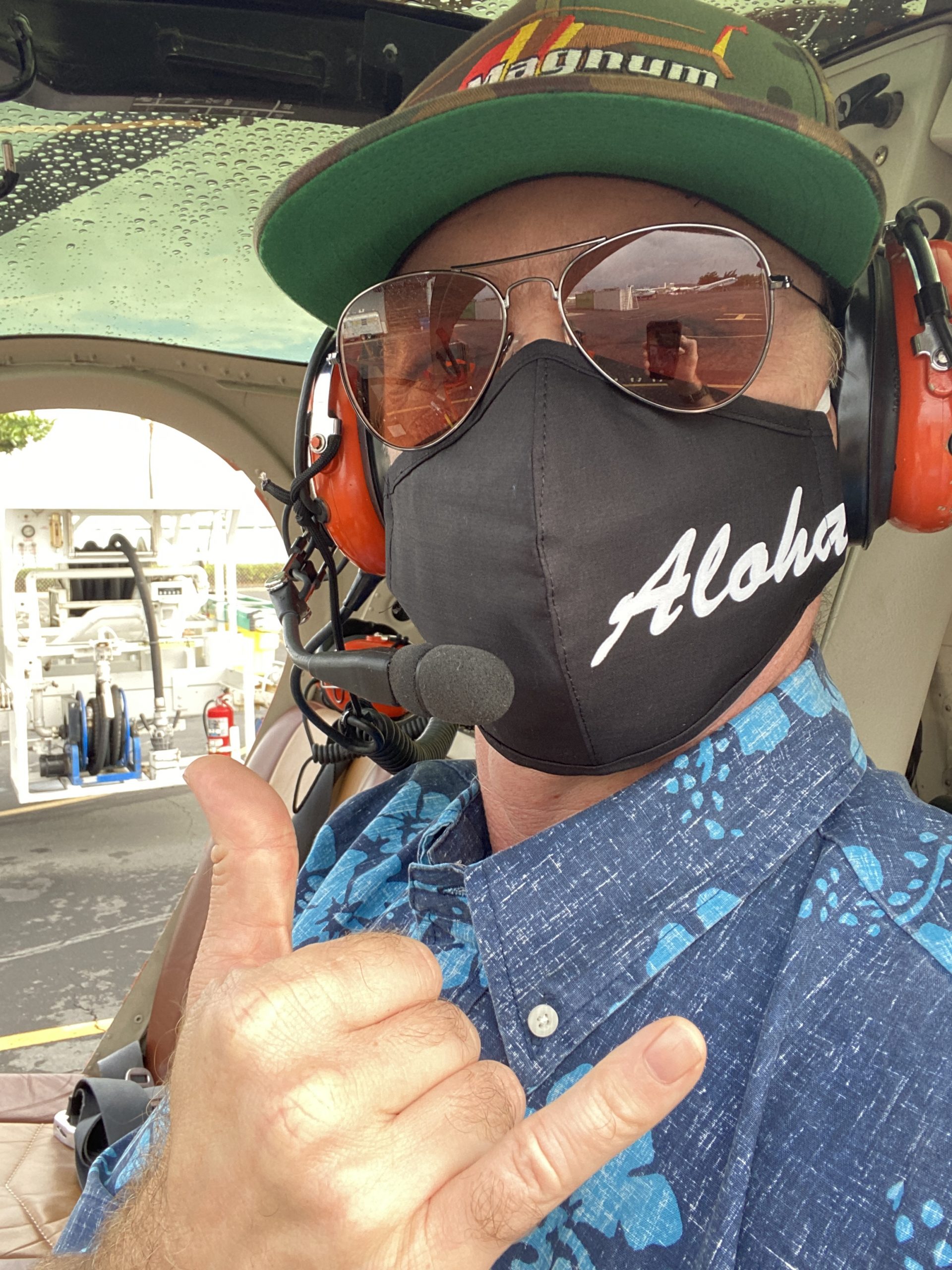 Face Masks
Effective immediately, masks are no longer required in our facility, but if it makes you feel more comfortable, go right ahead and mask up.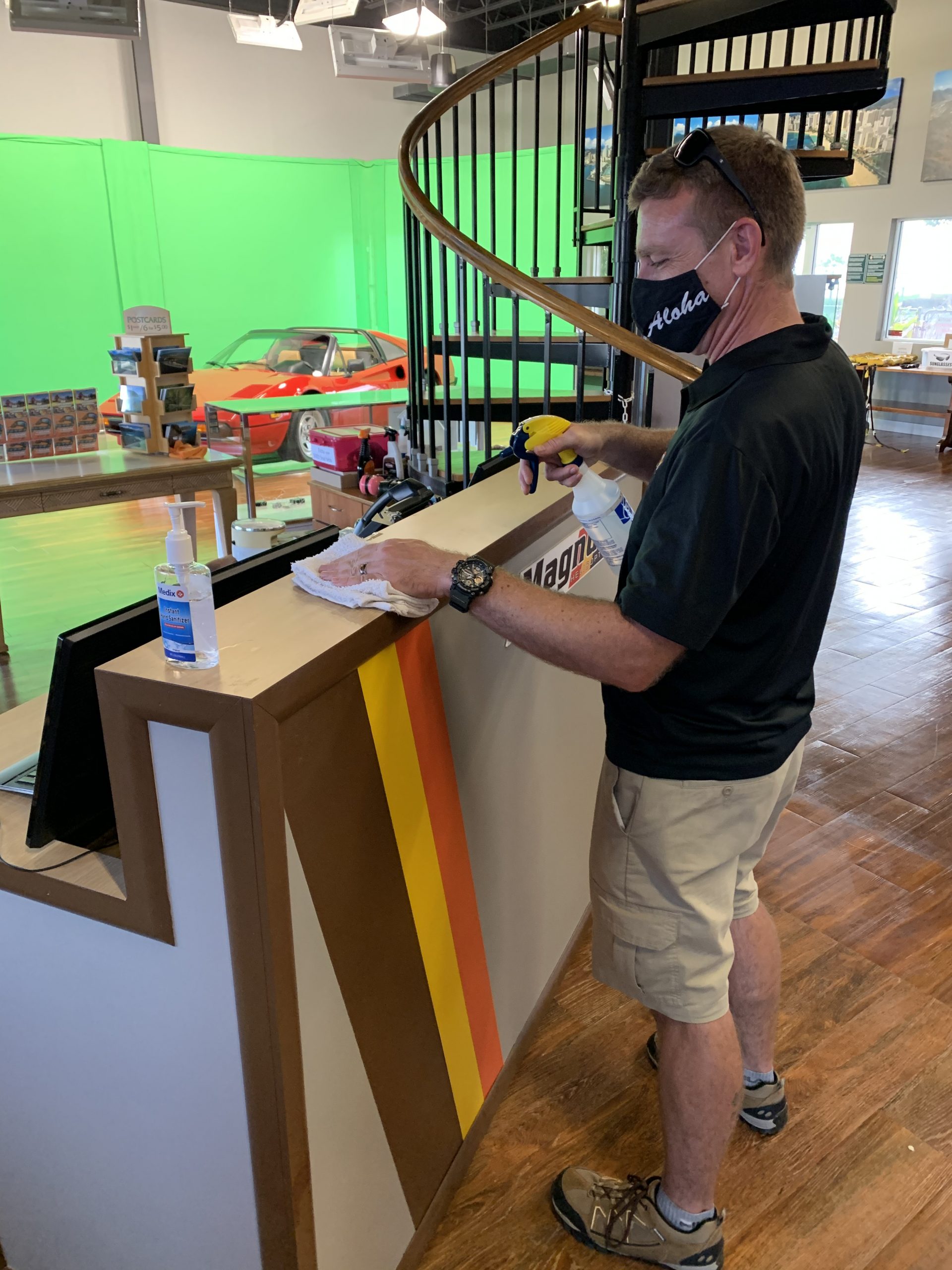 Cleaning & Sanitation
Magnum Helicopters has implemented cleaning protocols to ensure the facility and your aircraft are clean before you arrive. Employees are required to wash their hands regularly, and hand sanitizer is available throughout the building.
Doors Off
Magnum Helicopters specializes in the "Doors Off Adventure". This means we remove all the aircraft doors for your flight. You're practically sitting outside for the whole flight! Lots of fresh air and the wind blowing in your hair.